Kelly Kay" Kambwiri is a Multi award winning Malawian artist based in the capital City, Lilongwe. He is famous for hits like
"Ndilore Ndipite"
.


Here's how he made it to the top.
Kelly Kay Age
Kelly was born on the 20th of May 1993. He is 27 years old.
Kelly Kay Early Life
Kelly was born at Likuni Mission Hospital in a family that is musical being the only boy with sisters who are also musicians.
He began singing in a choir when he was in high school and admitted that Chris Brown is the one who inspired him to take up music as a career. Soon after high school he did not hesitate to be a musician as he knew that's what he wanted to be.
Kelly Kay Education
He was a student at Malawi Adventist University
Kelly Kay Marriage
In 2019, Kelly Kay stopped during his live performance
'Love After 24'
at the Bingu International Convention Centre in Lilongwe and got down on one knee to propose to his girlfriend, Tammy.
The two love birds had their engagement party on the 6th of September 2020.
He has a son and his name is Ryan.
Kelly Kay Career

In 2008, he went into the studio and recorded his maiden song called 'Part Of Your Life' with Toxic Records.
Kelly, in 2014 released his single titled
'Ndilore Ndipite'
. His single took the industry by storm and he's never looked back since. He soon released more hits such as
'Ndilore Ndipite', 'Ndikadzavula Ovololo', 'Why You Gone', 'Enjoy With Me', 'Sing For The World', 'Beautiful'
and these took the industry by storm.
Kelly Kay and Martse collaborated on a number of songs and they had one single titled
'Mwano'
which got raving reviews from their fans.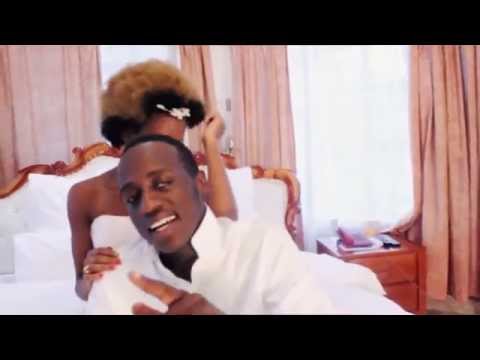 Featuring Tay Grin in one of his singles in 2020, they released the video for
'Nakupenda'
. In honouring the great role that mothers play in people's lives, Kelly Kay released the single
'For My Mama'
featuring the Kambwiri Sisters and it was produced by Henwood.
Kelly Kay has released other singles such as
Tseke, Dale, Umamva Bwanji, Money, Mr Yesu, Mpaka Kale, M'botolo, and Milli,
which have received nothing but raving reviews from fans.
Kelly Kay Awards & Nominations

His time in the music industry has since him earn some recognition and below is a list of some of the awards that he's won.
2015 - Song of the Year
'Mwano'
at the UMP Awards (Won)
2016 - Best International Male African act at the BEFFTA Awards (Nominated)
2016 - Best R&B Artist at the UMP Awards (Won)
2017 - Best R&B Artist at the UMP Awards (Won)
2017 - Best R&B Artist at the Nyasa Music Awards (Won)
2017 - Best Collaboration 'Mr Yesu' at the UMP Awards (Won)
2018 - Best R&B Artist at the Nyasa Music Awards (Won)
Kelly Kay Controversy

Sadly, like many other artists who have misunderstandings Kelly Kay has also had his ups and downs. Kelly Kay was reportedly in a college fight with one of his friends Martse.

However, no one came out to address the matter as they were both focused on releasing their great music and keep the fans entertained.



Main image credit: Instagram