Lucius Chicco Banda is a singer-songwriter and music producer from Malawi. Besides his musical career, Lucius also dabbles in politics as well.

To date the man has got 19 albums to his name and with the momentum he's created for himself it will be no surprise to see him add on to that number.

Here's how the famous musician rose to fame.
Lucius Banda Age
Lucius was born on 17 August 1970. He is 50 years old.
Lucius Banda Early Life

Hw was born in Sosola Village in Group Village headman Kapalamula and Traditional Authority Nsamala in the Balaka District which is in southern Malawi.

Sadly, his father passed away after succumbing to a battle against cancer. His mother, Maria was very supportive who loved her sons, Paul and Lucius. She also passed away in 1985.


Lucius Banda Marriage
Lucius is married to Sunganani Banda who he says is
'
my beacon and springboard of my brainwaves when the chips are down'.
"My wife is very important to me, my unsung hero",
he said.

In 2011, he threw a big party to celebrate their wedding anniversary which coincided with his first born son's 15th birthday. Together they have a son Jonny Zembani Bandi and a daughter, Laura Banda.
Lucius Banda Education
Lucius attended elementary school at Mponda Full Primary School.
From a very young age, Lucius always wanted to be a musician, so he decided to go to music school in South Africa. In 1993 he went to Dorkey house in Johannesburg, where he spent one full year studying music.
Also read - Tay Grin Snatched Back From South Africa
Lucius Banda Career
Lucius is considered to be one of the pioneers in Malawi's music industry. His career dates back to 1983 when he was only in his teens and started singing with Paul Banda, his brother, who was also the leader of the Alleluya Band. They also appeared on stage together in 1985 together with the Alleluya Band.
'Son of a Poor Man'
was his first album that he recorded with the help of producer George Arigone an Argentinian. The album was well received and got great reviews from fans because of hits such as
Mabala,
and
Get up stand up.
Lucius then formed his own band in 1997, Zembani, and this was after he had produced his fourth album
'Take Over'.
The band soon became one of the best musical bands not only in Malawi, but across the continent.
Lucius's music has been considered to be a mouth piece for the less fortunate in Malawi and it
depicts the social, economic and cultural constraints many face in the country.
In 2011, he had a tour in Europe where he performed alongside and he released another album
'Thank You'
in 2015. He went on to release other great hits such as My Song, Chilima, Yehova Sagona, Ukhale Wanga. He then released
'Bwerera'
in 2020. He said the single was a gift to his fans across the continent;
"I am releasing it today as a gift to my people on the first day of the year and this is going to be a very big year," he said. "Throughout the year, every month, there will be a song that will be coming out. So, this is how we start this year."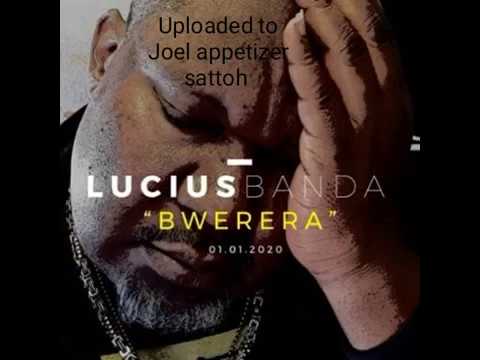 Lucius also revealed that in 2020 he was going to release his 20th album, 'Love and Hate' to commemorate his 50th birthday. To add on to the great news, he was going to launch his autobiography titled
'Son of a Poor Man'.
Lucius Banda Awards & Nominations

When he stepped into the music, Lucius soon became a fan favourite. This saw him perform across the globe and with that he received some recognition as well.

Here are some of the awards and nominations he's bagged.
Lucius Banda Controversy

Lucius had some tough times in his career as a musician. His music was either banned, censored and sometimes denied venues and segregated against by government. However, this did not deter Lucius from producing great hits and his music is still loved by many.

In 2006, he lost his seat as an MP for the district of Balaka North, because he was believed to have produced fake qualifications. For that he was sentenced to 21 months of hard labour in Zomba prison. However, he got an early release which was that same year in November. Being the great musician that he is, the experience inspired him to release another album, Cell 51 Maximum which had 14 songs in it.

His album 15-15 was banned in 2010 by the state broadcaster Malawi Broadcasting Corporation (MBC).


Lucius Banda Net Worth

Having been in the game for decades, Lucius understood that to be successful in this industry, it's not about making music all the time, but it's also about investment. According to a Facebook post from 2014, Lucius was reportedly the richest musician in Malawi with a net worth of k450 million kwacha.




Lucius's career in music is far from over. He also helped other artists, such as Cosi Chiwalo, Wendy Harawa, Emma Masauko, Enort Mbandambanda and Charles Nsaku with their careers. Fans only wait in anticipation to see what project he's will be working on next.

Main image credit: goldencitytower.com